1997-04-xx Radioactivo 9.85, Mexico City, Mexico​
In the last week of February 1997, Depeche Mode were in New Y ork not only to shoot the video for 'It's No Good', but also to do many interviews and photoshoots. Mexican radio station Radioactivo 9.85 interviewed Martin Gore and Andrew Fletcher there on February 27th. Radioactivo 9.85 aired this interview as part of a 30-minute special about DM.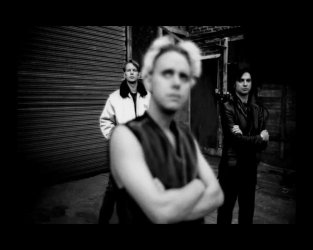 You must be registered for see links
YouTube user djaivy 13 has uploaded this special on his channel.
Duration: 32:33 minutes
Barrel Of A Gun - Radioactivo 1997
You must be registered for see links
SoundCloud user 'depechemodemexico' has also uploaded a radio greeting from Gore from that day , right before 'Barrel Of A Gun' was being played: "Hello, this is Martin Gore from Depeche Mode, and you're listening to Radioactive 85 1/2: fuck everyone else." This ID greeting is embedded below.